Low Season
Ho cominciato questa serie tra maggio e giugno 2020, quando le restrizioni dovute al CoVid-19 hanno ritardato l'arrivo dell'alta stagione e lasciato le località turistiche pugliesi deserte. Affascinato dall'atmosfera di calma, sospensione e vuoto, ho deciso di recuperare altro materiale dal mio archivio e di continuare a scattare anche dopo l'estate.
I started this series in the last days of May and early June 2020, as the CoVid-19 restrictions hit the touristic venues of Apulia and slowed the high-season start. Fascinated by the sense of emptiness, calm and stillness that wraps this places off the high-season frenzy, I then decided to go trough my own archive and keep shooting after summer.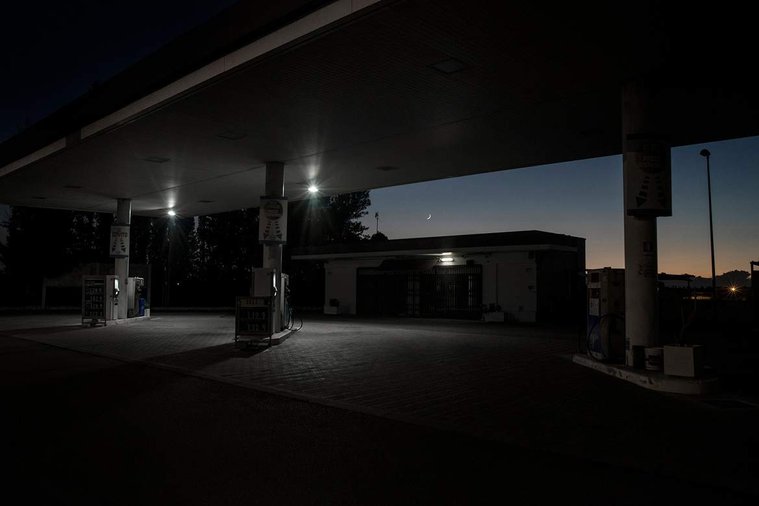 I Must be late (and everyone has left)
coming soon
In recent times, I have become more and more fascinated by empty spaces, where human presence is visible trough what is left by men - or what is waiting for them to return.
Recentemente sono sempre più affascinato dagli spazi vuoti, dove la presenza umana è resa visibile da ciò che gli uomini hanno lasciato dietro di sé- o da ciò che aspetta il loro ritorno.